From prototype to production, B & B Precision Manufacturing specializes in precision machined components, internal and external precision grinding and mechanical sub assemblies.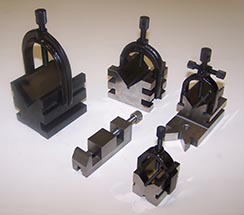 Through implementing our mission of utilizing employee dedication and commitment, B&B has built a reputation of providing our customers with world class products and services that exceed their expectations.
Whether it's a one off or a thousand pieces, our experienced engineering and customer service staff will assist you to insure your project is completed on time, defect free and at a competitive cost.